About Us
Welcome to the North Pointe Apartment Homes. While we are the largest apartment complex on the largest grounds in all of Alaska, we strive to make your experience with us feel more like a close-knit community… A "Home with a Heart" as we like to say! We offer the best prices in an amazingly convenient location up on Government Hill, overlooking beautiful downtown Anchorage.  Featuring 406 apartment homes on 33 acres, we are proud to say we maintain extremely affordable rental rates and are sure to have quality housing to fit any needs you or your family may have. If you are looking for the best in quality in affordable rental housing, come see us first – You won't need to look any further!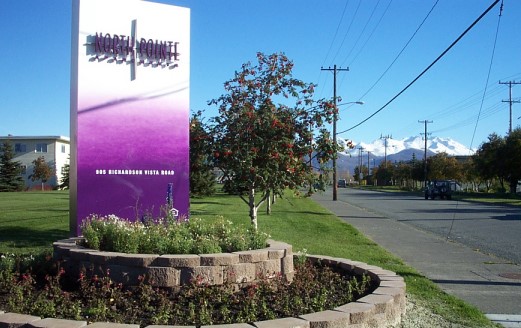 We feature a large variety of apartment home floorplans for you to choose from. For more information we ask that you please visit our apartments section to find what will best suit your needs.
We are extremely affordable, offering low security deposits, an easy one-time Pet Fee for those bringing their furry family members, and almost all utilities… EVEN CABLE is included within the rental price. The only utility you will have to pay is your electricity.
Please do not hesitate to call us for more information if you are interested in applying for one of our beautiful apartment homes! We are here to answer any questions you may have and would love an opportunity to show you around Anchorage's First, Oldest and Best Neighborhood. Come and see for yourself why North Pointe is becoming the most sought out property in all of Anchorage. For instructions on applying and to print out an application online, visit our contact page."